---
Dear Friends
,
Previously, I have shared with you the method to make bootable Windows 7 Pendrive without using
any special third party tool. But that requires Windows Vista or 7 already installed on your PC.
Some people may not have Windows Vista or 7 installed on their PCs.
So, today I am going to share a method using which we can make Windows 7 bootable Pendrive using a small Utility Software provided by
Microsoft
.
Now let's start:
What we require:

1. Windows 7 USB/DVD Download Tool. Get it from here.
2. Microsoft .NET Framework 2.0 Service Pack 2 (Only if you are using Windows xp). Get it from here.
3. Image Mastering API v2.0 (IMAPIv2.0) for Windows XP (KB932716). Get it from here.
4. Windows 7 ISO image file.
5. USB Pendrive with atleast 4 GB Capacity.

How do we do it:
Step 1-
---
First download
Windows 7 USB/DVD Download Tool
from above given link, and double-click it to install it.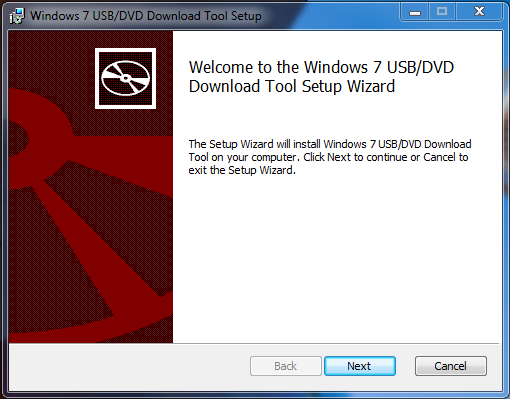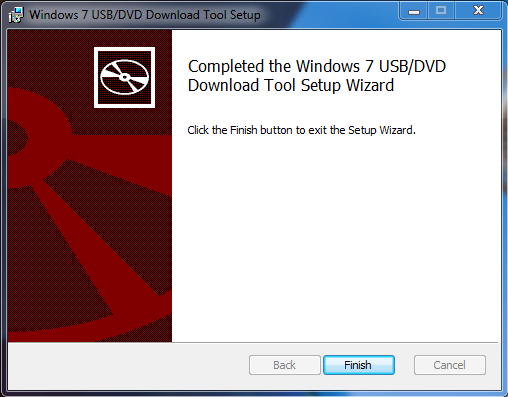 ---
Step 2-
---
Now goto
Start>>All Programs>>Windows 7 USB DVD Download Tool
and
click on
Windows 7 USB DVD Download Tool
.

Windows 7 USB DVD Download
tool will start.
---
Step 3-
---
Click on
Browse
.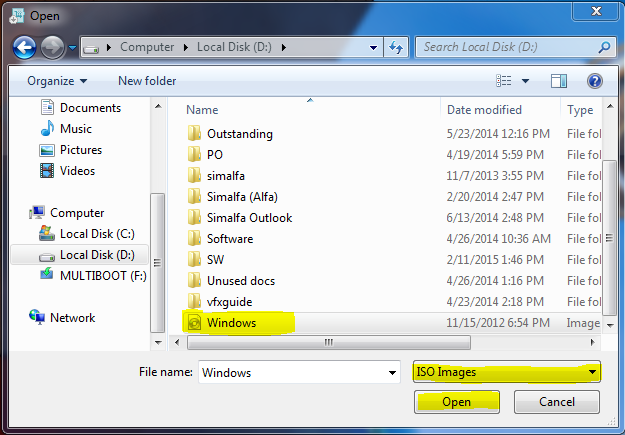 In Browse window, select the Windows 7 ISO image which you have already on your PC. If you don't have an ISO image,
you can also create ISO image from Windows 7 DVD.
Now click on
Next
.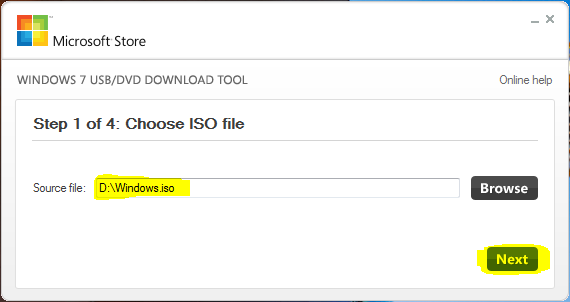 ---
Step 4-
---
Choose media type
USB Device
. Now insert your USB pendrive into your computer. Make sure you don't have any data on
that Pendrive as it will be formatted.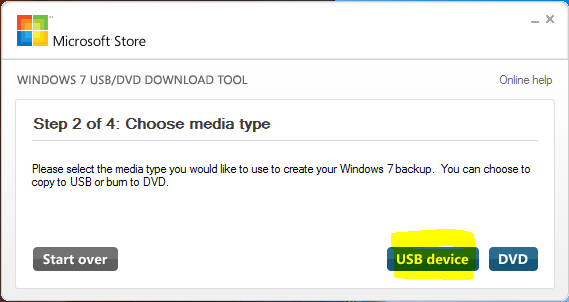 You will see a screen as shown below, Select your pendrive from the dropdown list (It is not selected already.)
and
click Begin copying
.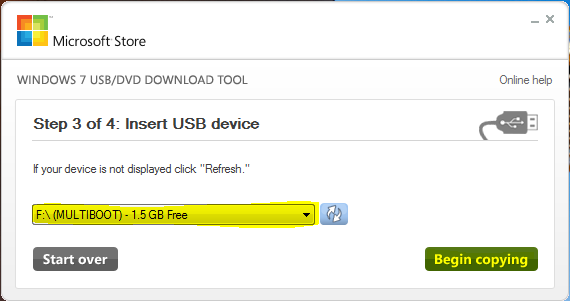 It may show you a warning message saying "Not Enought Space", click on
Erase USB Device
.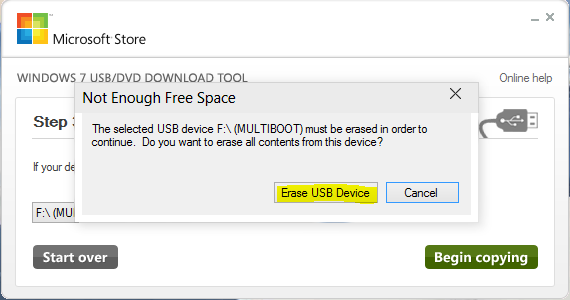 Again click on
Yes
.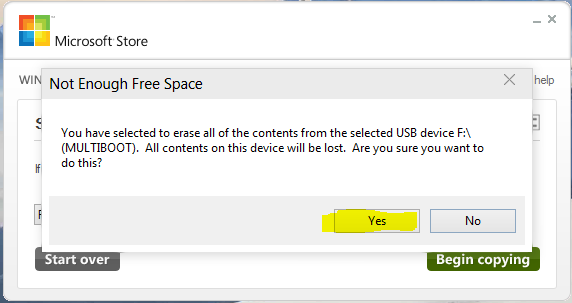 Tool will start formatting your USB Pendrive and after formatting it will start copying Windows files to USB Disk.
It may take a long time depending upon your Computer performance.
After It has finished copying files, close utility and eject your Pendrive.
You are done here!
---
Enjoy! Now you can install Windows 7 using this USB Pendrive. But for that you have to setup the computer to boot from USB Drive. You can go
here
to see how to setup a computer to boot from USB pendrive.

UNDER MAINTENANCE